Specialized in collection storage and conservation

MMCA Cheongju
Opening hours
Tuesday - Sunday 10:00 ~ 18:00 ※ Closed: Jan. 1, Monday
Read Notice
Admission
전시 구분으로 관람료 책정 기준, 비고항목으로 구성된 관람정보 리스트 입니다.
Seperation
Admission
Remark
Exhibition
Key Facilities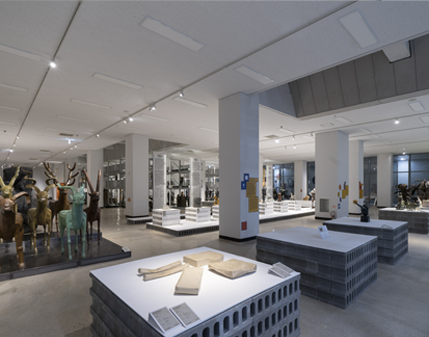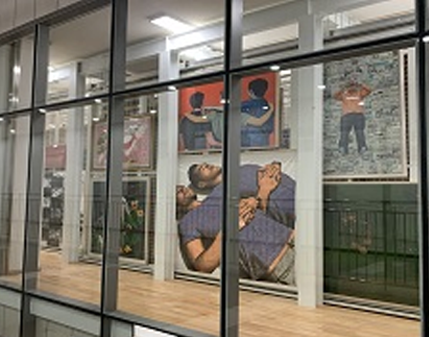 Open Storage (1F, 3F)
The MMCA Cheongju operates the country's first open storage, inviting visitors closer to the collections of the MMCA, Art Bank, and Government Art Bank.
The open storage displays the museum's collections to the visitors in the storage format. This extended concept of exhibition allows visitors to appreciate the extensive collection of art and introduces them to previously unseen features of the museum.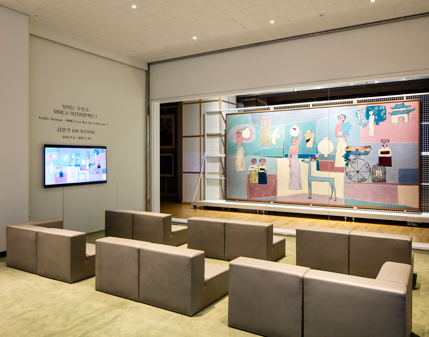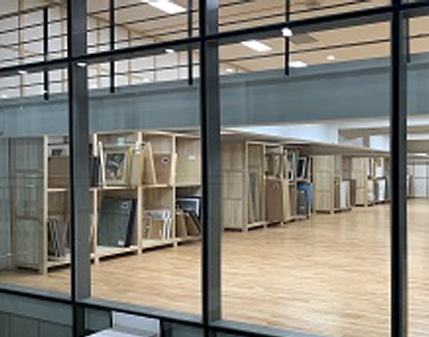 Visible Storage (2F, 4F)
At the MMCA Cheongju, visitors can view collections over the glass windows and observe the storage and conservation status of its major collections.
Artworks by local and international artists are stored in the visible storage on the second, third, and fourth floors of the museum. Through the visible storage, the MMCA will continue its dynamic conversation with the general public.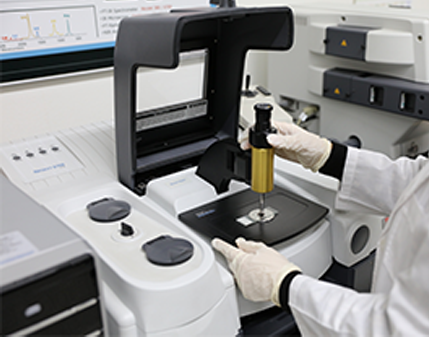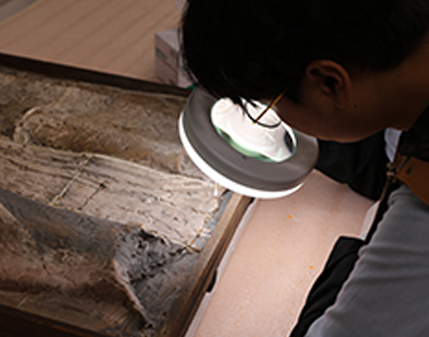 Visible Conservation Science Laboratory. (3F)
The MMCA Cheongju will be the first in East Asia to establish specialized conservation and restoration facilities for each field of art and become an integrated conservation and restoration center and a scientific appraisal institution in Korea.
The oil painting conservation treatment room, organic analysis lab, and inorganic analysis lab on the third floor are open to general public, allowing the communication between visitors and conservation scientists.
Along the entry to the Conservation Science Laboratory, promotional materials demonstrated various art media and conservation treatments to help visitors to learn more about conservation science.
Opening hours: 13:00~15:00, Tuesday – Friday (once a day) ※ Visiting is not available on Saturday, Sunday, public holidays and museum closing days.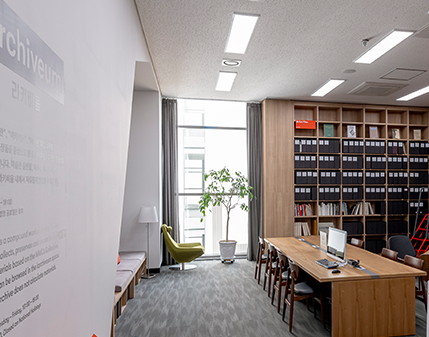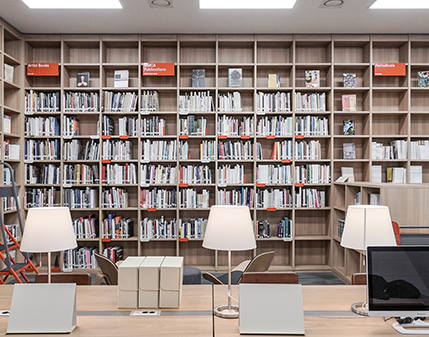 Larchiveum (3F)
The term 'Larchiveum' refers to a combination of library, archive and museum. The MMCA Larchiveum is involved in collecting and managing a wide range of Korean modern & contemporary art contents. The visitors freely access to contents at the Larchiveum.
Opening hours: 10:00~17:00, Tuesday – Friday (Closed from 12:00 to 13:00) ※ Closed on Saturday, Sunday, and public holidays.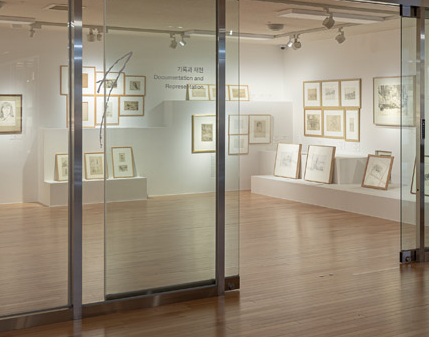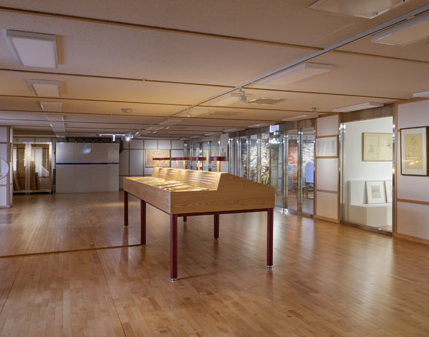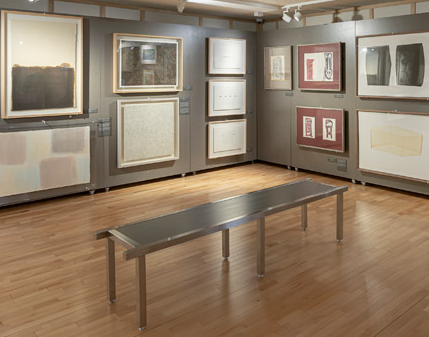 Special Storage (4F)
The MMCA special storage is a dedicated space used for storing, conserving and managing 1,600 artworks purchased since 1971.
The special storage collection creates new meanings and values, through active engagement of the researchers, art experts, and general public.
Currently, the special storage opens for a separate period according to the circumstances of MMCA Cheongju, so please refer to the notice.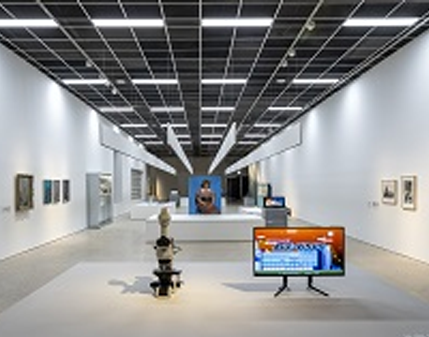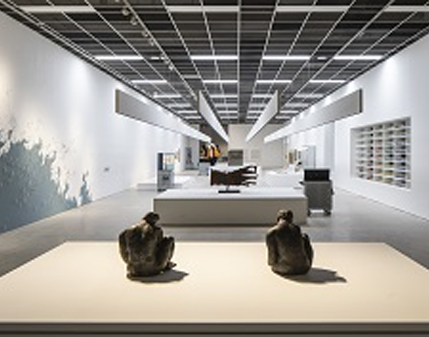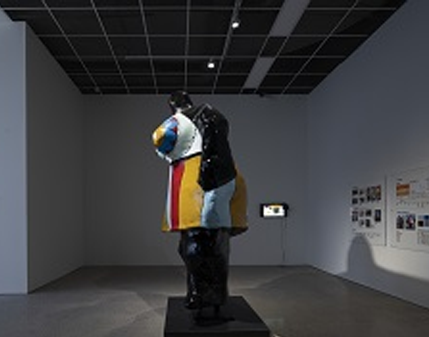 Special Exhibition Gallery (5F)
The special exhibition gallery is a dedicated venue for holding special events, particularly thematic exhibition of the MMCA collections presenting the essence of the modern & contemporary art.
The visitors may catch up originality, diversity and creativity of the modern & contemporary art.
Getting Here
Address: 314, Sangdang-ro (201-1, Naedeok-2 dong), Cheongwon-gu, Cheongju-si, Chungcheongbuk-do 28501 TEL: +82-43-261-1400